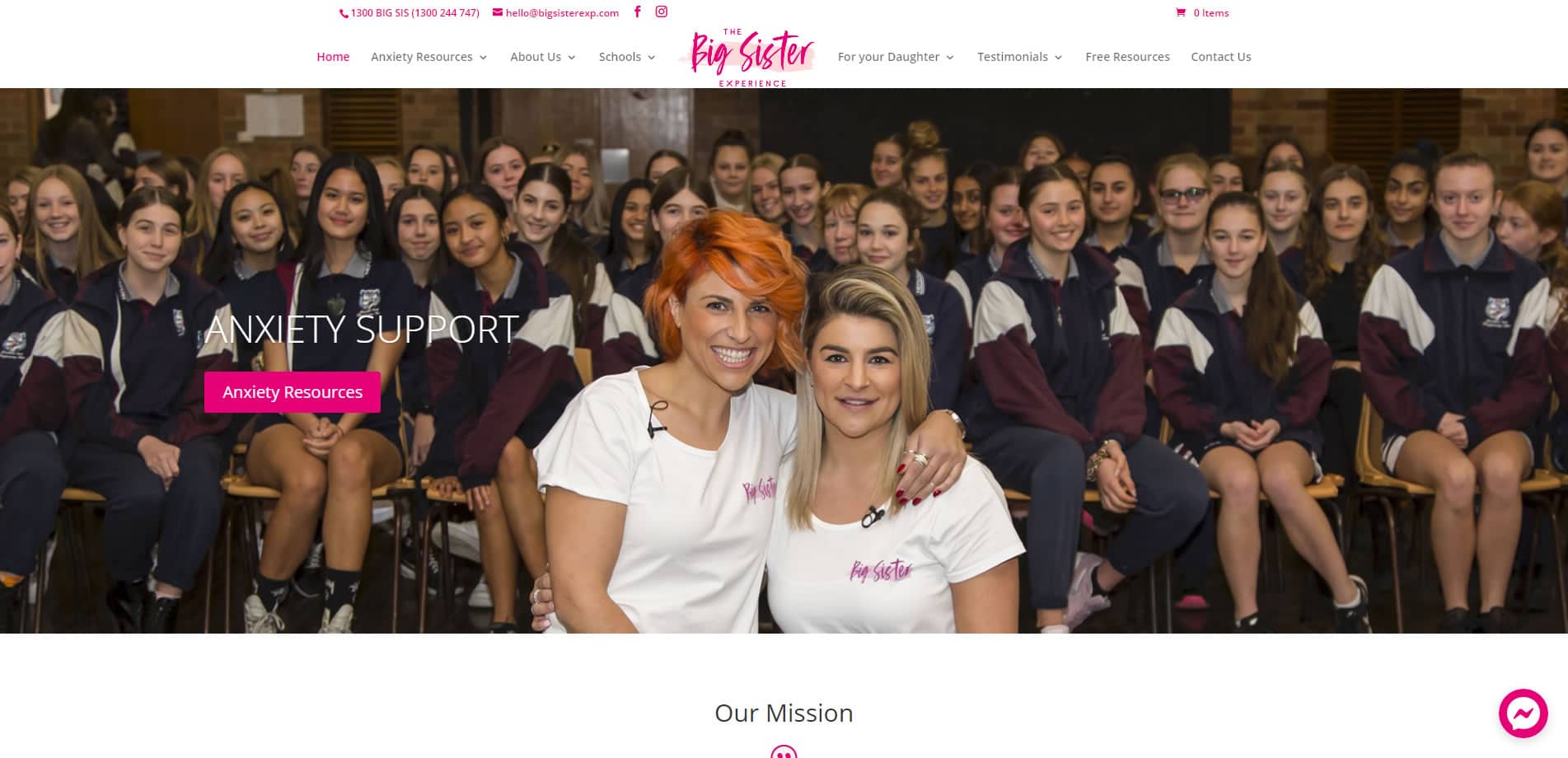 Project Details
Client: The Big Sister Experience
AIM: When The Big Sister Experience made the decision to "Go Online", Dan was enlisted to help the Big Sister girls take their program to the masses. Dan built a fully automated learning platform that allows users to enroll in the various course offerings without admin intervention, while scaling to allow over 1k concurrent visitors on the site concurrently, enabling multiple classrooms to interact with the program simultaneously. The site has a simple to use backend based on WordPress that allows admins to upload users, as well as update the course content as needed to tailor individual class requirements.
URL: bigsisterexp.com
What the client says…. Dan truly is a treasure. His patience, encouragement, creativity and support continue to allow The Big Sister Experience to grow, evolve and flourish. He is unlike any other web developer we have ever met, and we are NEVER letting him go!
Kritz
The Big Sister Experience
Want to work with Dan? Fill out the form below, and he will be in touch.