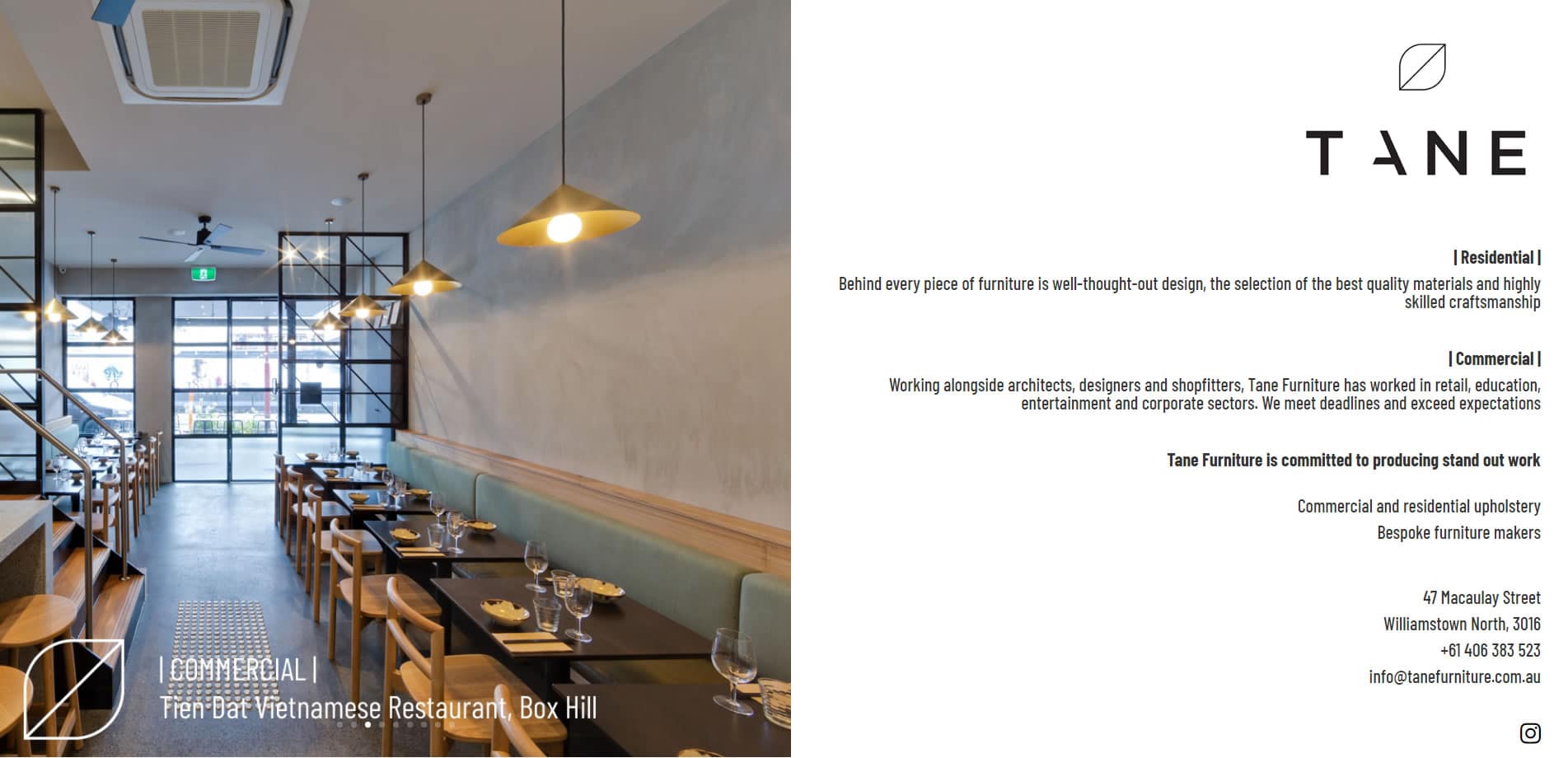 Project Details
Client: Tane Furniture
AIM: Building bespoke residential and commercial furniture, Tane has a reputation for exceptional work.  The Tane website is designed to be minimalistic, while showcasing the uniqueness of each project.  Tane's attention to detail is reflected in the design, with both desktop and mobile versions needing to be pixel perfect.
URL: tanefurniture.com.au
What the client says…. Once I provided my idea sketches, photos and concepts; Dan went away and made it a reality – within the week, I was not expecting him to be so fast and efficient. Kudos to him.
Laura
Tane Furniture
Want to work with Dan? Fill out the form below, and he will be in touch.