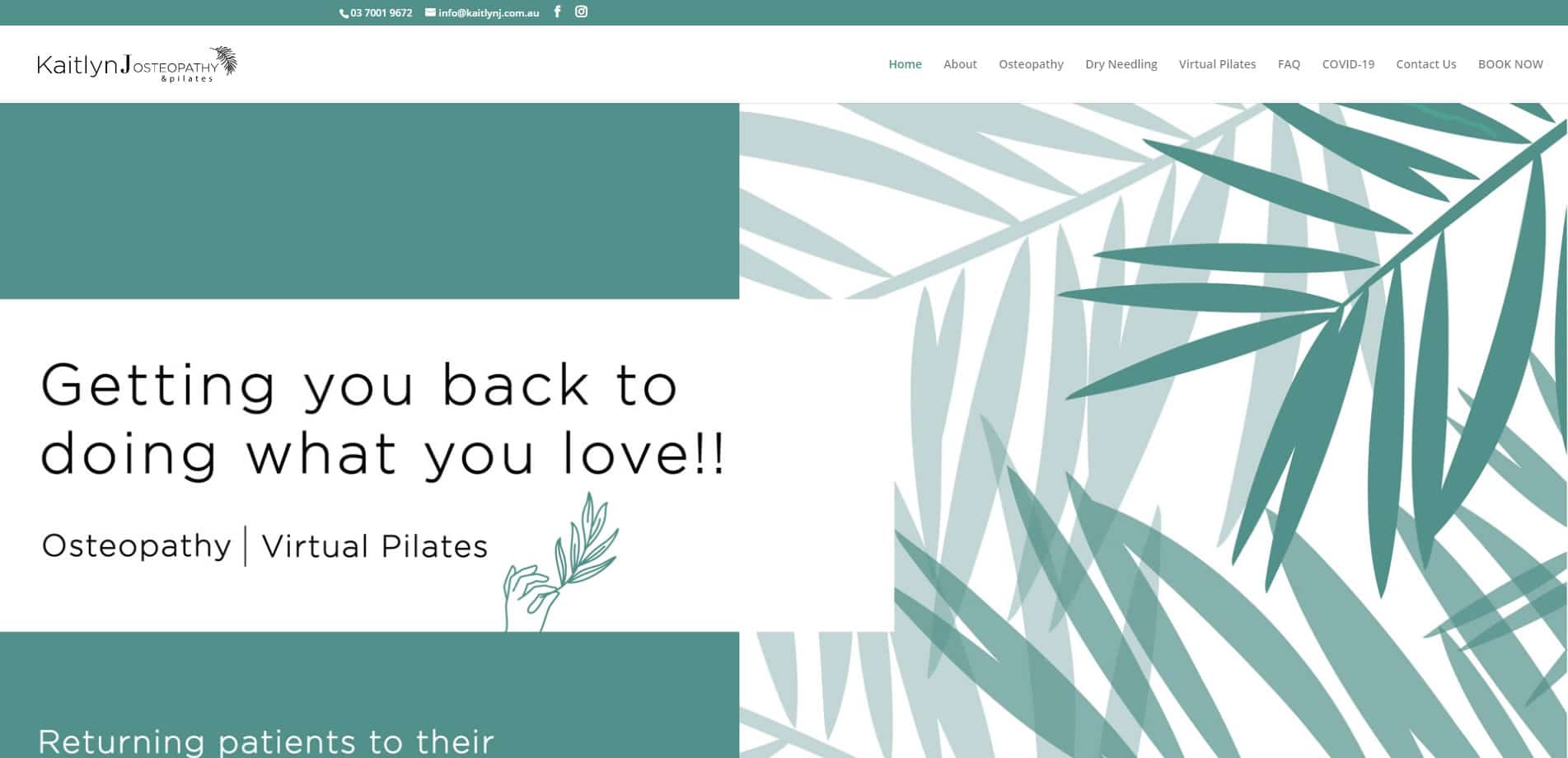 Project Details
Client: Kaitlyn J Osteopathy & Pilates
AIM: Launching a new business in the allied health industry is no easy task. With many years experience under her belt, Kaitlyn decided to go it alone and take the bold step of opening her own practice. Kaitlyn already had a client following, but needed a website to allow them to discover her full range of services, as well as book appointments. The practical design of her site displays her range of services in a simple to use layout that encourages visitors to engage.
URL: kaitlynj.com.au
What the client says…. Dan in one word: Incredible. With the ever changing COVID situation, Dan was able to update my site as new information came to light, to enable my practice to meet all the relevant requirements, leaving my competition behind.
Kaitlyn
Kaitlyn J Osteopathy & Pilates
Want to work with Dan? Fill out the form below, and he will be in touch.