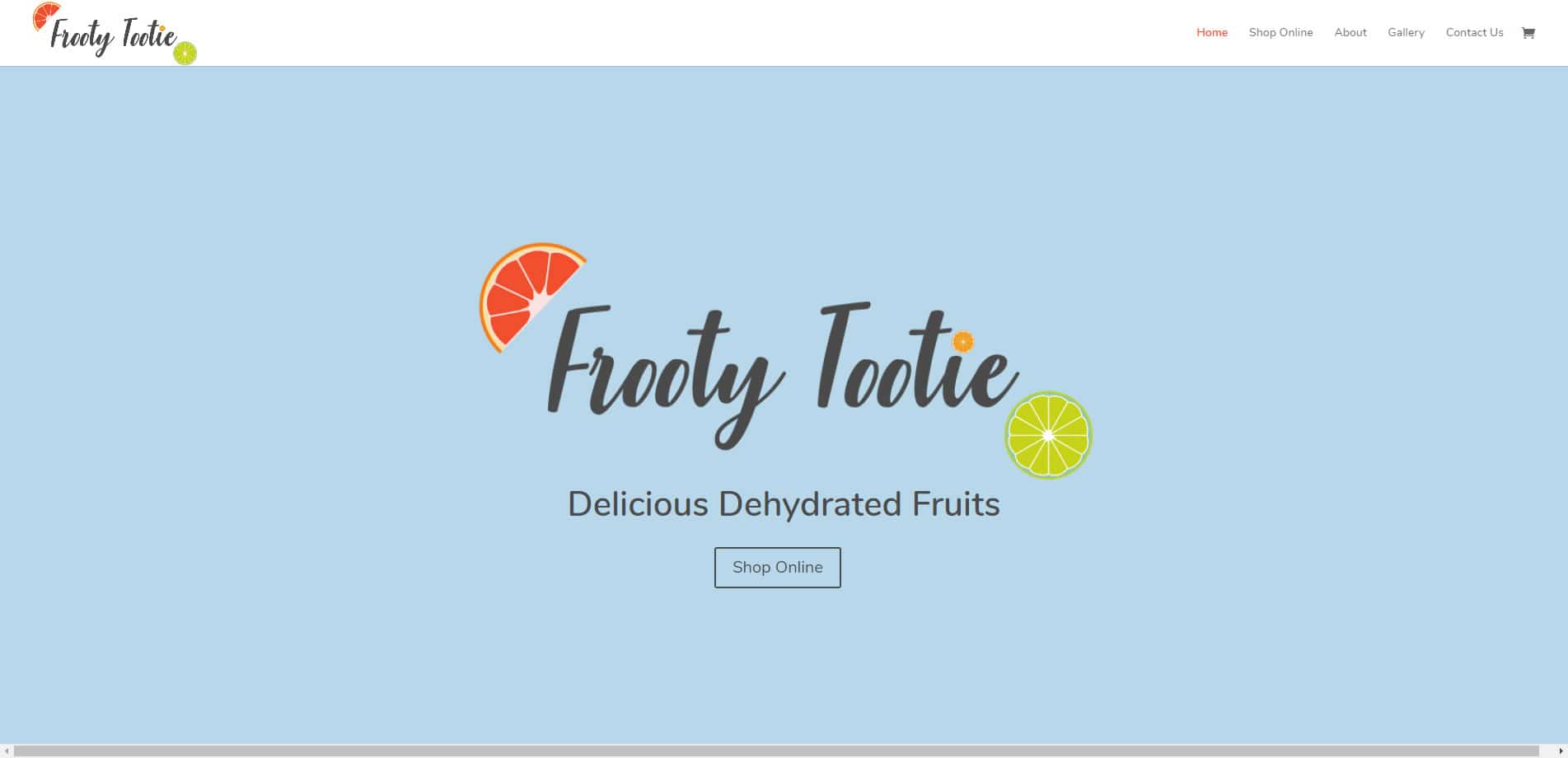 Project Details
Client: Frooty Tootie Fruits
AIM: Being a premium brand requires a premium website. Frooty Tootie has only just launched, but this little business is making headlines with its high quality dehydrated fruits. Their new website needed to reflect this premium product. With pastel colours and an elegant design the Frooty Tootie website entices customers through its colourful images to purchase through its simple to use online store.
URL: frootytootie.com.au
What the client says…. "Dan has been a delight to work with, Dan handled all aspects of the project, including building the e-commerce store with minimal fuss. Before I engaged with Dan, I didn't even know what a domain name was!
Letizia
Frooty Tootie
Want to work with Dan? Fill out the form below, and he will be in touch.